Taste of Tabor 2020: A Virtual Experience
Press
Thursday, September 24, 2020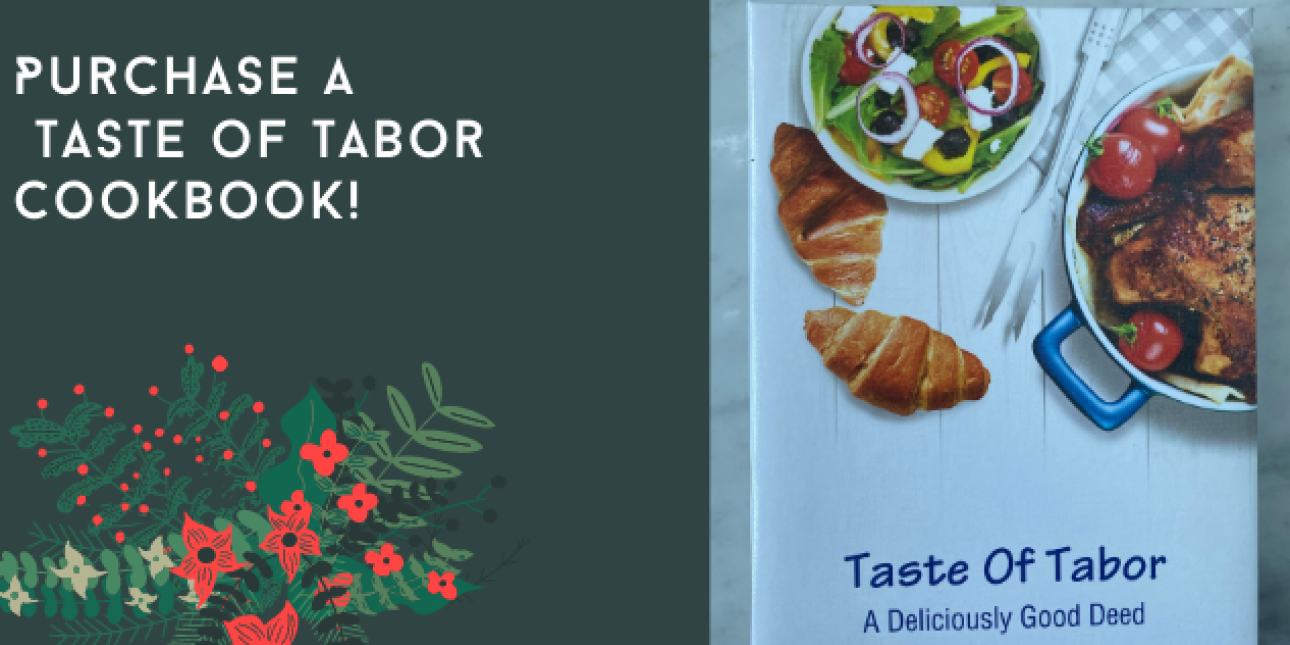 You can purchase a Taste of Tabor Cookbook now for only $15! Click the link below to purchase now!
5th Annual Taste of Tabor: A Delicious Good Deed – Virtual Experience
USA Track and Field Olympian Darrell Hill joins Local Restaurants:
Sister Muhammad's Kitchen (Philadelphia) and Domani Star (Doylestown) to Help Youth in Care
Tabor Children's Services is excited to announce that the Taste of Tabor: A Delicious Good Deed annual event will take place at 6:00 p.m. each Monday night in October. This month-long series of virtual events will celebrate our Tabor youth and community partners. The Taste of Tabor fundraiser benefits the 1500 children, youth and families that Tabor serves annually.
In the pre-COVID world, local chefs and food artisans (Chef Mentors) partner with Tabor Youth (Mentees) to teach them Culinary Arts and Hospitality Management and prepare delectable delights to feed 250 guests. This year, we'll be celebrating with virtual restaurant tours that allow Tabor youth and Chef Mentors to cook meals together that will make your mouth water.
Starting on Monday, October 12, 2020, at 6:00 p.m., our guests will join us online to visit with Morgan Staffaroni, owner and head chef at Domani Star and Sorella in the heart of Doylestown. Morgan is a passionate supporter of Tabor and a returning sponsor to this event. The following Monday, October 19, we will travel to visit Ed Muhammad of Sister Muhammad's Kitchen and Bakery on Germantown Avenue in Philadelphia. Sister Muhammad's was Philadelphia magazine's 2019 Best of Philly winner for their Salmon Cheesesteak, and they are also well-known for their support of community collaborations.
Our final stop on Monday, October 26, will be in Peoria, Arizona, with USA Track and Field Olympian and local hero Darrell Hill. Darrell, a Penn Wood High School and Penn State Graduate, competed in the 2016 Olympics in the Shot Put. He was anxiously waiting to compete this year, however, COVID cancelled the 2020 Olympic Games. Darrell recently launched his own YouTube cooking channel, Feeding the Streets, demonstrating how to cook tasty dishes in a clean, lean way.