Karen Coleman: History and Germantown
Tabor News
Wednesday, July 13, 2022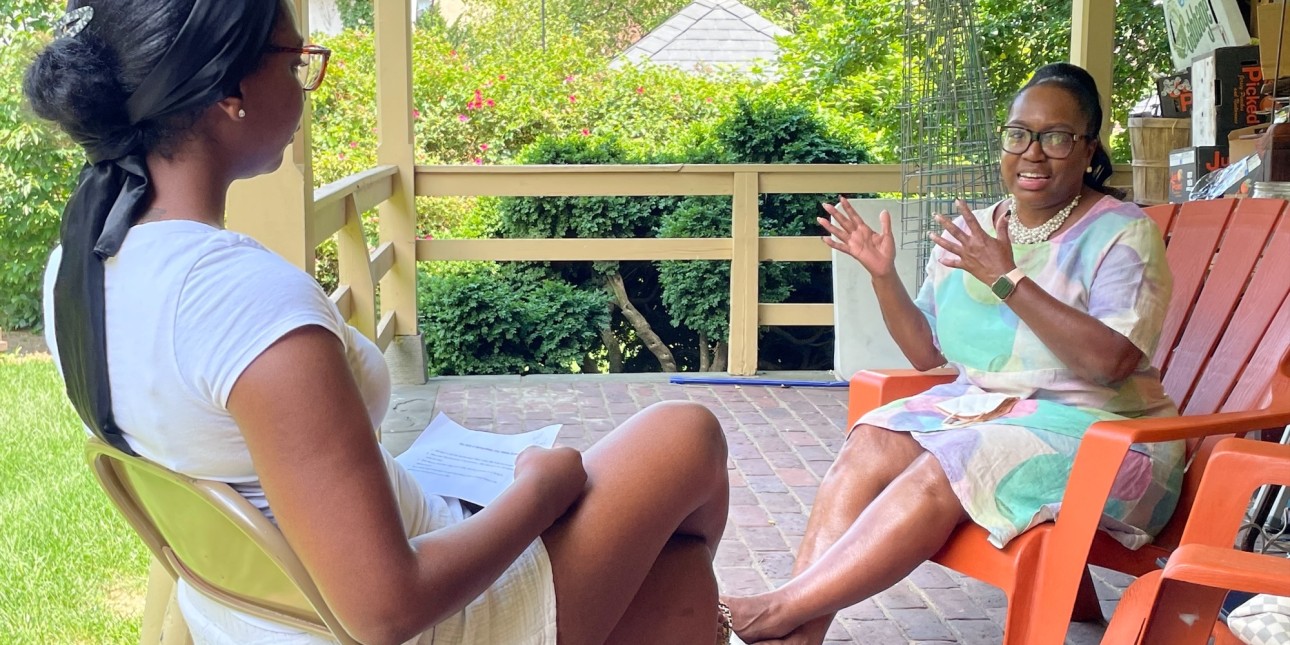 On Tuesday, our CEO and President, Dr. Karen Coleman, was given the opportunity to sit down with the Engagement Coordinator at Cliveden and Historic Germantown, Bambi Stoddart. She was asked to tell about herself and her experiences with Germantown, where Tabor Service's main building is located.
Dr. Coleman has always been "an advocate of people and giving to others and serving in that capacity." Her love for Germantown comes from the respect she has for the community and its history.
History. This word is important to Dr. Coleman, and she spoke of Germantown's history often in the interview. She wishes that the history of this community was more known. Her appreciation for Germantown reaches beyond just working here; it comes from seeing how the community comes together with events such as the community fair. It comes from recognizing the history of African Americans in Germantown that aren't often mentioned when speaking of America's past. The art that fills Germantown speaks of this history, and she spoke of the work that can be found in the October Gallery that features African American art. She wants people to know that this is where history started.
"Germantown has history and it just gets passed by. We talk about the Liberty Bell and Betsy Ross, but come to Germantown and you've got history right here."