Get Happy with Tabor!
Tabor News
Monday, July 11, 2022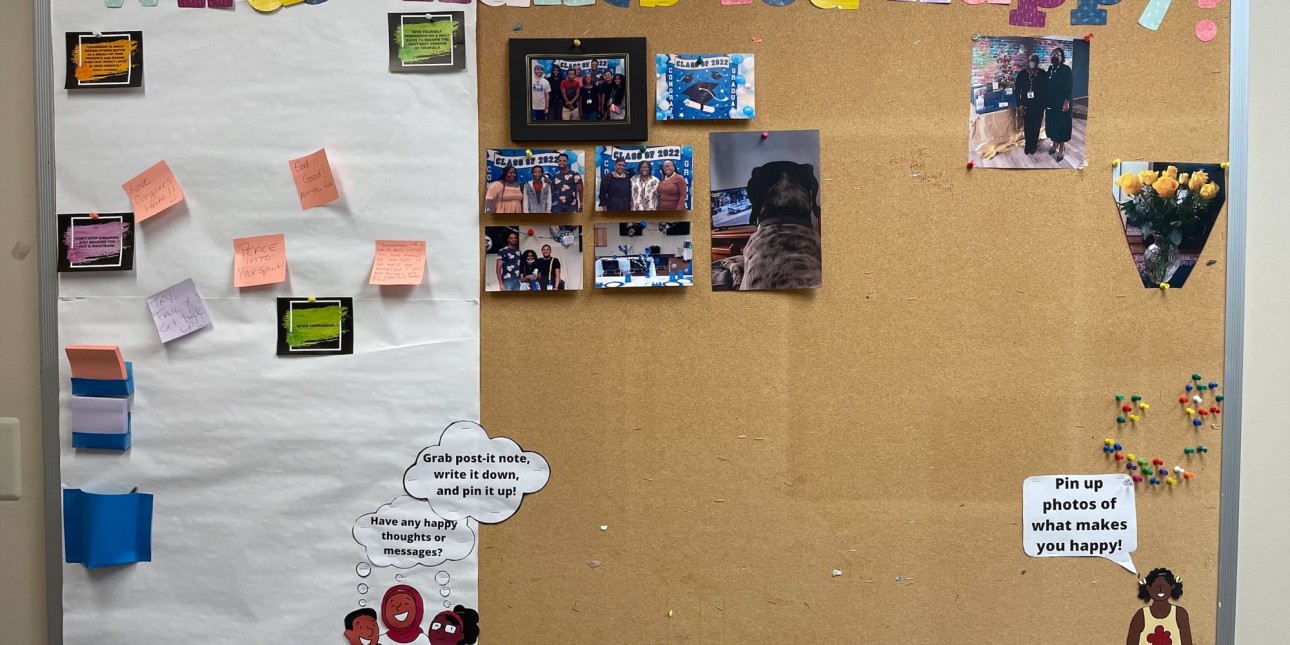 What Makes You Happy?
That's the question being asked at Tabor. At the Germantown branch of Tabor Services, a bulletin board has been set up asking people to fill it with what makes them happy. They can pin up photos, and write uplifting messages. Our goal is to share the happiness, one smile at a time. 
After being up for only a few days, we're already seeing it begin to be covered in uplifting quotes and photos ranging from interests to loved ones.