Congratulations to our CFO of the year!
Tabor News
Friday, July 31, 2020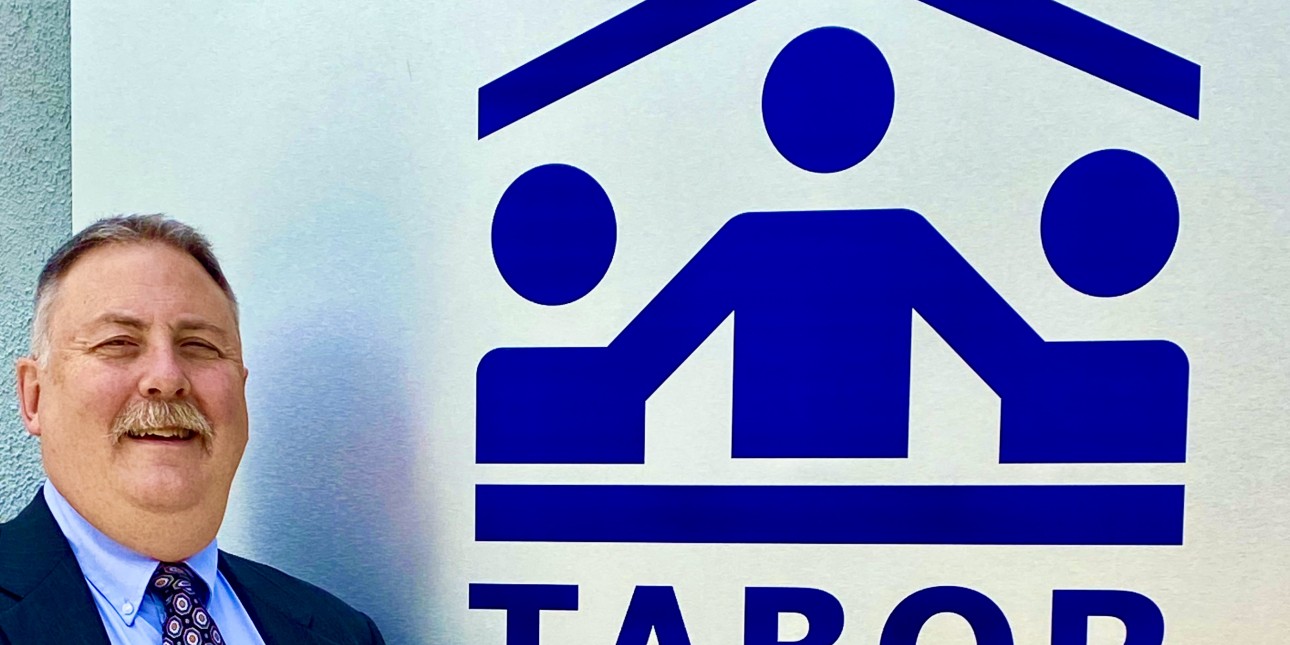 Who is Larry Buchholz?
Larry Buchholz is a true example of a team player, leader and visionary. For the past 30+ years, Larry has loyally worked within the Tabor family. Dedicating his time and talents to establishing, revising and maintaining good financial practices has aided Tabor in its 113 years of providing culturally competent, cost effective services and support to children, youth and families in Bucks, Philadelphia and surrounding counties.
Larry was originally hired as a temporary controller for Baptist Children's Services, a then affiliate of Tabor Children's Services. After being hired fulltime in December 1990 by Baptist, Larry was tasked with developing an accounting system that assisted in the merger of three separate nonprofit corporations.
In addition to running the finance department, Larry, assisted in program development and implementation for at-risk youth. During a transition with Baptist, Larry served as the Assistant Executive Director of Operations in addition to performing his regular duties as Chief Financial Officer.
Larry transitioned to Tabor Children's Services as the CFO in 2013. Within the last three years, Larry diligently worked alongside parent company, Woods Services and Tabor CEO Dr. Tinesha Banks, to set Tabor on a good financial track that opens opportunities for expansion of services and contract acquisition. As the chair of the finance committee for Tabor's Board of Directors and active participant on the development and communications committee, Larry provides sound advice as we seek to increase and diversify funding through targeted business development, strategic partnerships and donor cultivation.
A fearless commitment to transparency and consistency provides Larry the needed tools to work through financial obstacles. His historical perspectives leaves room for necessary conversations and actions to be taken to ensure Tabor remains stable and plan for growth when appropriate.
"I like to see things through and to the end. If everyone one jumped ship when the going got rough, there would be no ship left standing."
Larry's attitude towards change allows Tabor to remain is good financial and credible standings with our financial representatives, donors and key stakeholders. As the CFO for Tabor, and through his various interactions with industry peers, Larry continues to move Tabor forward to ensure we are up to date with best practices in financial management. With the assistance of his financial team, Larry successfully manages the organization's A- credit rating, audit process, evaluation and identification of finance department improvement opportunities and the development and execution of related strengthening plans.
Prior to the Nonprofit sector, Larry was employed for several years at the accounting firm of Beculer, Kelly and Company. He worked in various capacities including corporate tax, audit, pension compliance and was an audit philanthropic, or community work: Larry is a devoted husband, father and friend. He has 3 boys and 1 daughter, all college graduates. Larry is a proud graduate of Clarion University with a BS in Accounting from Clarion University
Philanthropic and Community work:
Active Board Member of Child Promise, Inc.
Chairperson of the Malvern Memorial Parade Committee
Former President of the Penn State Football Parents Association
Former President of Chester Valley Little League Association and 17 year board member
Former President and current treasurer of Great Valley High School c/o 1979 reunion committee
Past Cub Scout and church treasurer District 27 Little League
Volunteer Former treasurer and board member of Great Valley wrestling Association
Article:
Click on the link below see the official announcement from the Philadelphia Business Journal