2022 Holiday Toy Drive
Tabor News
Tuesday, October 11, 2022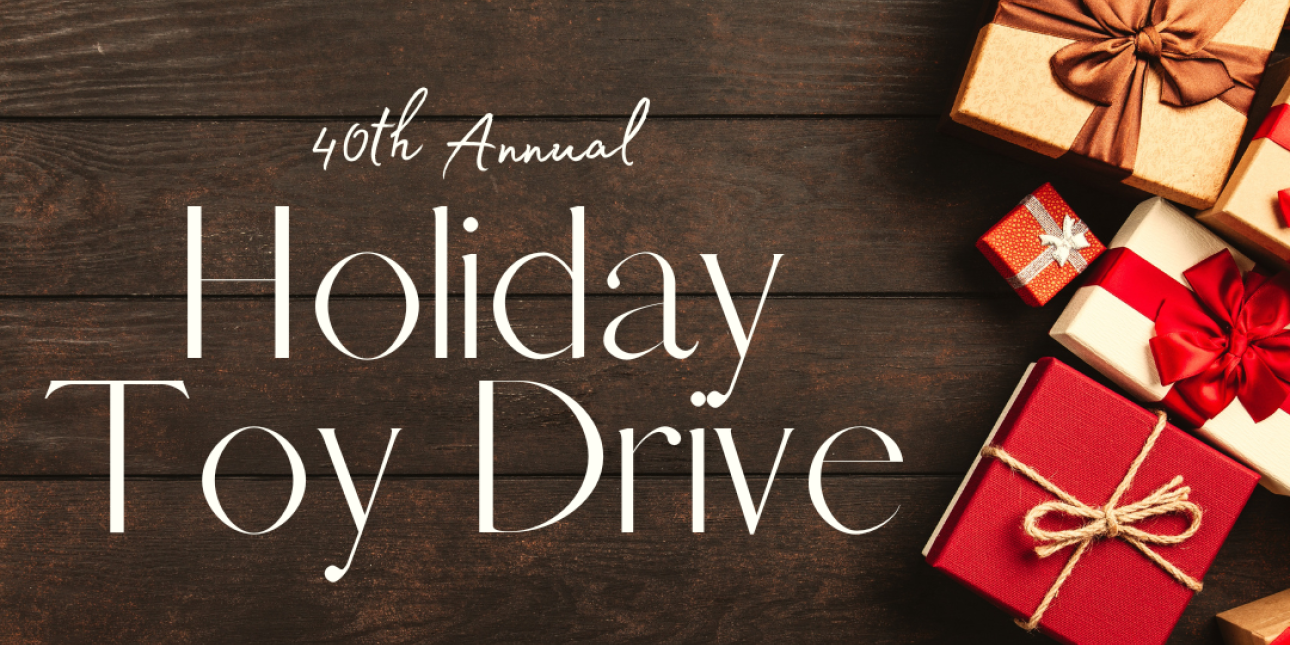 It's that time of year again! Get ready for Tabor's 40th Annual Holiday Toy Drive! Tabor has always been dedicated to spreading cheer and goodwill to each child, youth, and young adult in our care.  
For the last 40 years, Tabor, in conjunction with the generosity of our devoted partners, has been able to provide gifts to the 1500 children, youth, and families we service. Our success is largely due to the efforts of local businesses, community organizations, faith-based institutions, and individual donors that we collaborate with annually. 
This year, there are FOUR ways to donate: 
Collect and Donate funds through Tabor's website by visiting 

2022 Toy Drive

Mail a payable check to Tabor Children Services, Inc. Memo: 2022 Toy Drive
       Tabor Children's Services 
       57 E. Armat Street 
       Philadelphia Pa 19144 
Gift Drop Off 
57 E. Armat Street Philadelphia Pa 19144
Drop off between Monday Nov. 28th – Monday December 12th between 10:00 am - 5:00 pm
Pick-up
If you are requesting a pickup of your donated gifts, please email toydrive@tabor.org
Here is a list of suggested items as well as a link to our Amazon Wish List: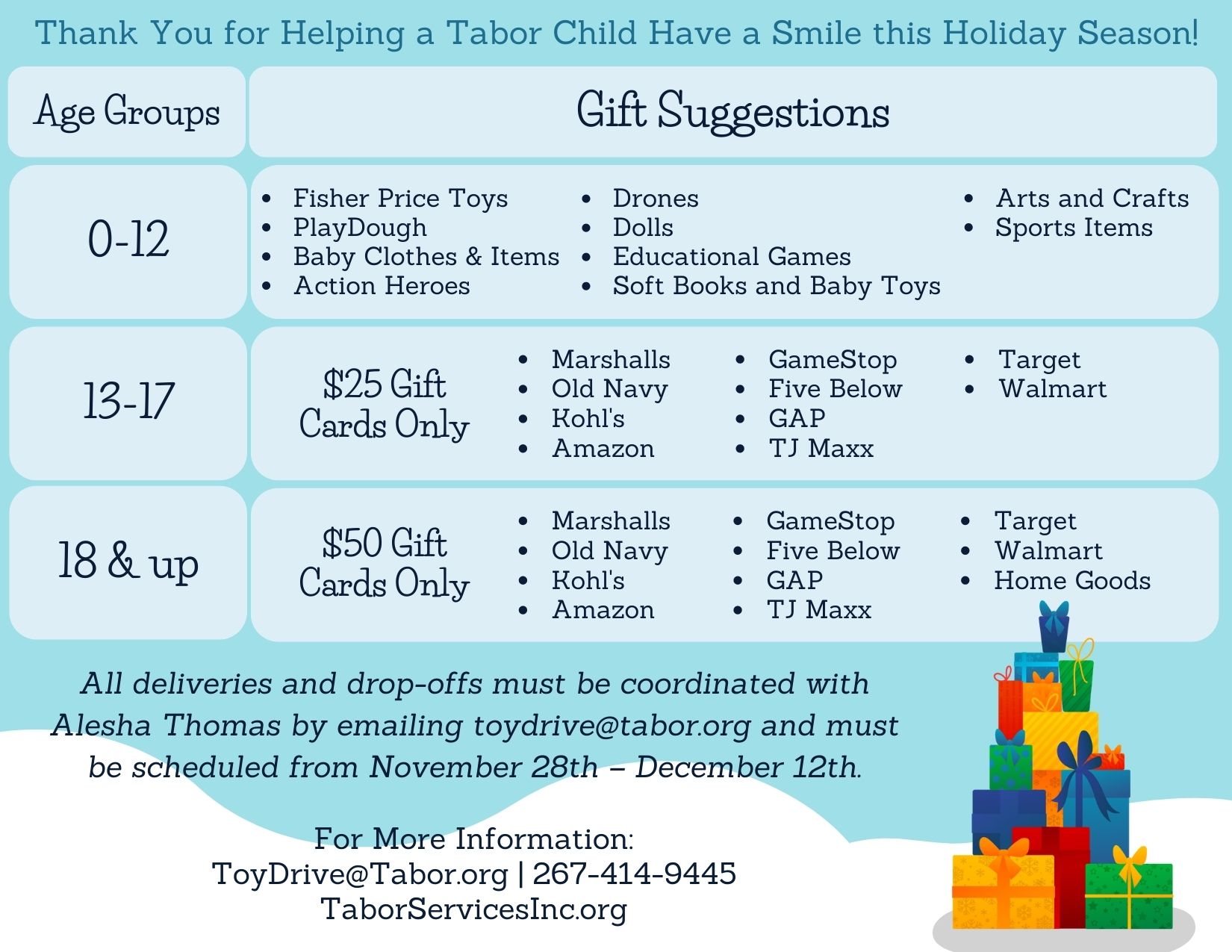 If you have any questions regarding the Toy Drive, please reach out to Alesha Thomas @ 267-414-9445.